Arantxa Unda, Sigesa CEO tops Forbes '30 under 30: Europe Science & Healthcare' list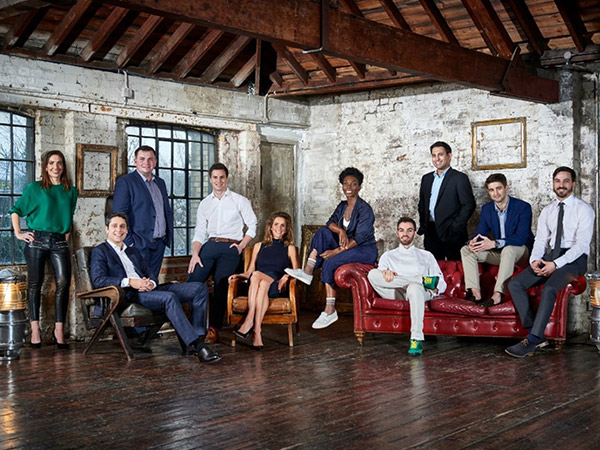 The list recognizes Europeans under the age of 30 that, according to the magazine, are emerging leaders in their respective industries
Topping the prestigious list of European Science and Healthcare leaders is Arantxa Unda, 29, CEO of Sigesa, a software development company specializing in healthcare management solutions
According to Arantxa Unda, the recognition gives her further motivation and greater energy to pursue her career objectives, namely, improving quality of care in Spain and internationally through a meaningful analysis of available information
January 16, 2017 – Madrid, SPAIN – Forbes announced this week that Arantxa Unda, CEO of Sigesa, topped the 30 under 30 European list in the Science & Healthcare category. With its second ever release of the European specific version of the list, Forbes celebrates 300 of the most innovative entrepreneurs and CEOs under the age of 30, grouped in 10 different categories.
The awardee has received the news with surprise, excitement, and humility: 'This is a recognition to an entire generation of young Spaniards willing to work hard and bring innovative ideas to the table. Its an honor for me to have been named to the list but, at the same time, it is a great responsibility, to which I will respond working hard and developing innovative ideas that help improve quality and efficiency of care.'
 Arantxa Unda, 29, became the CEO of Sigesa in October 2015, after acquiring a significant stake in her family business, which had been founded by her father in the 1990s. Prior to joining Sigesa, Arantxa had split her formative and early professional years working in Spain, the UK and the US, where she also pursued an MBA at the Harvard Business School, thanks to a fellowship from the school.
After several years abroad, Arantxa decided to return back to her home country, Spain, and pursue this project thanks to the advice from a Harvard professor. 'I had a job offer in the US, but I was thrilled about the idea of having a project of my own, that would involve improving healthcare though smart use of technology', explains Arantxa, who is very grateful to the Harvard professor that motivated her to take the plunge: 'I made the final decision on graduation day, I bought a plane ticket back home and spent the summer seeking financing to pursue the levered buyout of Sigesa'.
Sigesa is a Health Technology company that focuses on the development of clinical and management decision support systems. 'Our objective is to help healthcare professionals transform raw health data into actionable insights. There is a lot of clinical and economic data available that can be very useful to improve efficiency and quality of care that is currently not being used. We want to provide managers and health professionals with tools that will help them make better decisions based on smart analyses of all this information' explains the awardee.
Regarding the future, Arantxa explains that Sigesa has been through important organizational changes over the past 18 months, that will allow the company to scale and increase'Our short to medium term focus is innovation. We are investing a lot in R&D and will soon be able to offer the market new innovative products' .
About 30 Under 30
30 Under 30 is an annual list elaborated by Forbes to celebrate young professionals and innovators under the age of 30 that according to the magazine, will become game changers in their industries. This initiative started in 2011 in the United States, but has been extended to Asia, Africa and Europe, where this year it celebrates its second edition. The list has 20 categories in the United States and 10 categories in Europe and Asia, each one including 30 innovators and professionals, and one single list of 30 innovators and professionals in Africa.