Building the future. YES, GIRLS CAN!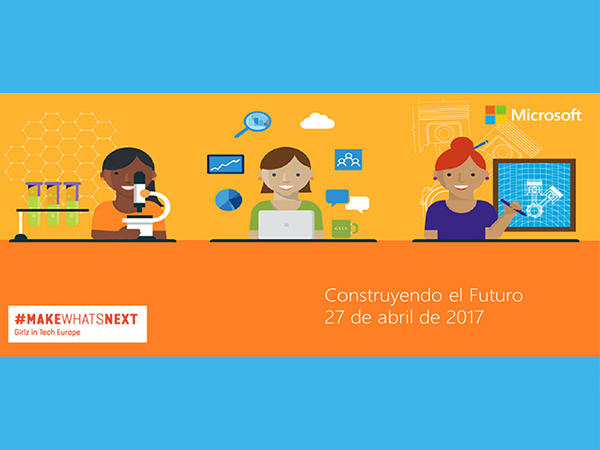 Today, women represent only 18% of Tech professionals in Spain and around 75% of female STEM graduates abandon the field at some point in their careers. To reverse these statistics, it is important to change the perception young girls have of technical fields.
This year, Sigesa will join Build the Future #Makewhatsnext, an event held by Microsoft Spain, to share with girls female role models in scientific and technical roles and share with them the attractiveness of pursuing technical careers.
The event will be held on April 27 at the Microsoft Iberica headquarters in Madrid and shared via streaming. More information about the event: https://bit.ly/2pe6bmt.