Sigesa moves to new office to support growth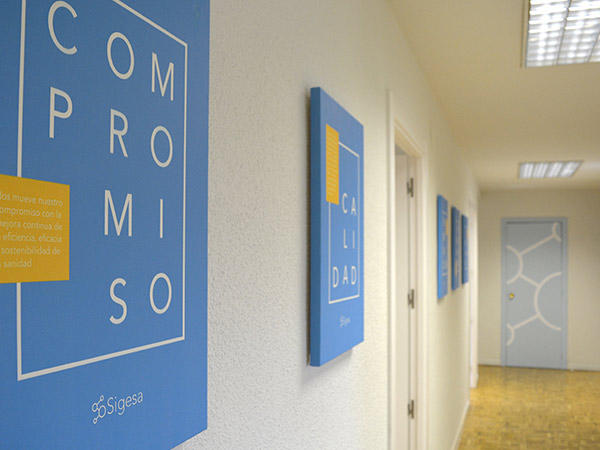 We are pleased to announce that we have recently relocated our Madrid Headquarters to a larger office space to accommodate our growing team and future expansion plans.
'Increasing our headcount in our innovation & software development, marketing & sales and customer care & support teams is high on our agenda. We needed an office space that could absorb our current growth and future ambitions' says Arantxa Unda, CEO of Sigesa.
The new corporate office is located in 64 Colombia Street and more than doubles the old office in terms of space, number of workstations, meeting rooms and spaces available for breaks and training sessions.
'The biggest change from our previous office is not only its size, but also the availability of ample open-space areas for company info sessions, brown bag lunches, informal meetings and breaks. We want to create a business culture that promotes creativity, employee communication and constant innovation, and having a stimulating workplace is key to achieve this' says Unda.